I have been turning for over 20 years and making my well known textile tools since 2002.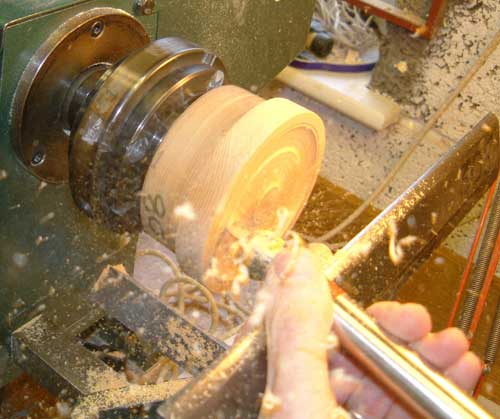 I am now offering one-to-one tuition in my workshop in Sheffield.
If you are a complete novice, I recommend at least 2 days tuition to begin with. The more time you can spend with me on a one-to-one basis, the less time you will spend struggling on your own.
I can teach you the basics of "Spindle Turning" (e.g. table legs, stair balusters, tool handles). Spindle turning teaches you the correct way to handle the various chisels. When you are competent in spindle turning, you can approach other aspects of the craft with greater confidence.
Whether beginner or more experienced, I can tailor the tuition to suit your own experience and areas of interest. A suggested list of topics is below, but I'm happy to discuss your individual requirements.
I charge £23 per hour for one-to-one tuition and the timetable can be structured to suit you. Contact me to find out more.